Vehicle Details
1961 AEC ROUTEMASTER RM 970 LONDON ICON
£33000 plus vat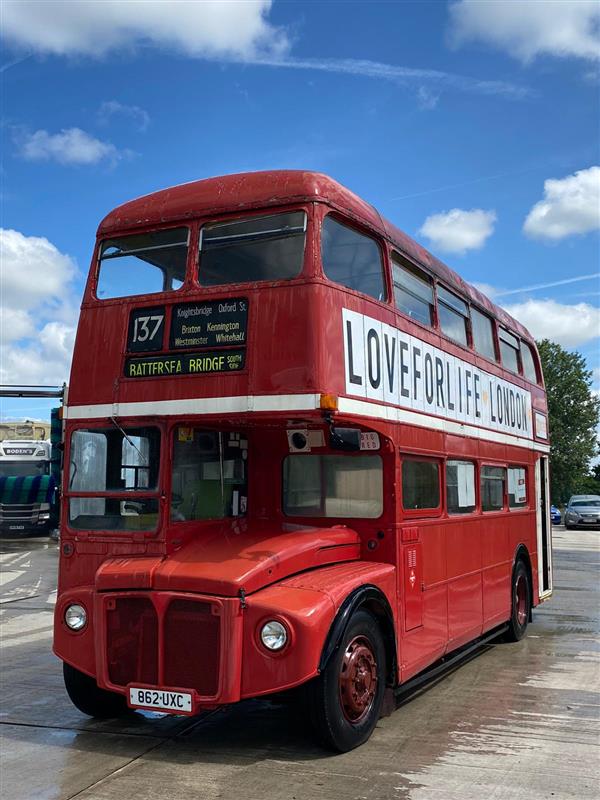 ---
A rare chance to own a Routemaster...
This is a 1961 London Routemaster,
Fleet number 970
Fitted with a a Scania engine
Sold with a new class 5 Mot
Semi Automatic
Power steering
The price includes delivery in the UK.
The bus is a rear loader but has been modified to be secure at the back with a custom made concertina door.
This can be removed prior to sale.
It has been used on promotion work and has tables fitted and a serving counter and kitchen area with 240 volt socket on both decks.
---
Please note that unless otherwise stated, all commercial vehicles sold in UK or EU are subject to VAT at the current rate. VAT is not payable on exports to non EU countries provided proof of export is provided in the form of a shipping bill of lading.